Are You Looking For Answers?
When we have a product or service to sell, we often focus on how we can draw more attention to it. How can we make it more visible, more attractive, more affordable, more desirable? Sometimes, in our quest for answers, we forget to consider WHO is looking for our products and HOW they go about doing it.
What we should be asking is…
What are the questions?
The truth is in the questions
People use web and website searches to ask the questions that help them to discover, identify, educate, and increasingly purchase products and services. Even with good industry knowledge, we can't always predict how they will do it and looking at the data can sometimes reveal some surprising trends.
Any desire to improve user experience should always begin at the customer and the more you can understand about how they choose to interact with your site, the more effective you can be. There is a lot to be gained as providing people with a good experience will make them more likely to choose you when they have a need for something. Search queries are not the full picture but they do provide valuable insights, and they are a great place to start.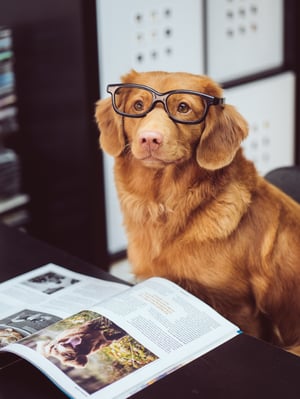 A rose by any other name
Looking at the search data can be a quick and easy way to find out how people go about looking for something and it can often reveal trends of unexpected behaviour.
Do customers search for a 'Rose' or,
Are they using the Latin name 'Rosa', a group name like 'Climbing Rose', a colour like 'White Rose' or a specific name like 'Blooming Marvellous'?
Are there common spelling mistakes that you could make work in addition to the proper spelling?
Are they looking for a colour variation or product that you could choose to add to your stock, or promote?
Are they searching for a general term that could have its own landing page with educational content and information to guide them towards the right product(s)?
Where to look
There are many tools available for website analytics but we'll stick with Google here, as it should provide most of the data you need for search queries. You can also configure it to track more in-depth data if you so choose. All of our BPD sites were implemented with your Google Tag Manager ID during setup if you elected to provide it to us. This means that you should already be able to find search data without any further configuration.
Google Search Console
The Google Search Console reports on the Google searches that help to drive people to your site. This is where the rubber meets the road for your SEO and you'll be able to see what's working and what's not. If you're not seeing the numbers you expect for specific search terms then you'll need to dive deeper to find out why. Equally, If you're getting a high number of visits for items that aren't well reflected in sales volume then where are people dropping out of the funnel? You'll find these analytics in:
Search Console Dashboard: Search Traffic > Search Analytics
Google Analytics
This extremely powerful and comprehensive tool can be configured to provide an abundance of behavioural information about how people interact within your site. You can find your site search analytics here:
Google Analytics Dashboard: Behaviour > Site Search > Search Terms
Mobile Activity
While you are in your Google Analytics dashboard, Mobile Activity is another worthwhile metric to find out. This can help you to decide how much effort to put into creating a mobile specific user interface as discussed in a previous blog Show On Mobile / Tablet / Desktop. You'll find your Mobile Activity analytics here:
Google Analytics Dashboard: Audience > Mobile > Overview Sessions
If you are not familiar with the Google Analytics tools then I hope that this has inspired you to dip your toe in and get acquainted with it. There are lots of YouTube videos to help you understand any aspect of the dashboard and configure your site to collect and track analytics for almost any behaviour.
If you are already familiar with Google Analytics then I hope that you are inspired to review your user interface to see what more you can do to improve your customer experience.
If you've made significant changes to your site to accommodate your customers behaviour I'd love to hear about it at our next catch up.
Until next time…
Shaun Cooper
Customer Success Manager
Commerce Vision