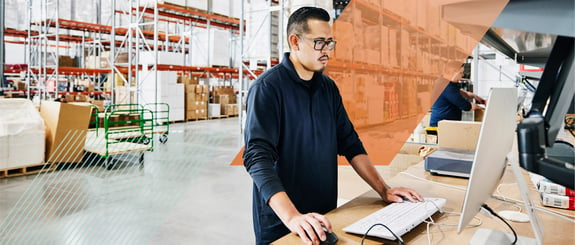 CV ecommerce
Support complex sales and marketing processes without compromising on customer experience
A fully integrated ecommerce solution
SSS Australia have been supplying medical equipment and consumables to the Australian healthcare market for over 45 years. Known for their unwavering commitment to customer care, the team at SSS Australia strive to set a benchmark in gold standard service. That aim naturally extends to their online channel, and with an eye for innovation, they work hard to offer their customers the best online experience possible.
SSS Australia aren't new to eCommerce. The successful healthcare supply company has offered its customers online ordering since the early 2000s. But since that time, B2B eCommerce has matured and its users have grown more sophisticated. Recently, the team at SSS Australia had come to realise their existing platform wasn't delivering the sort of agility and flexibility they needed. They found they needed to build customisations on top of their existing platform in order to offer their customers features that were considered 'non-standard' for B2B.
They found themselves at a crossroads: either upgrade to a newer version of their current platform, or start evaluating other options. And thus the partnership with Commerce Vision was born.

Highly configurable for both B2B and B2C, our platform delivers the seamless experience your customers and team deserve, right out of the box.
Complete with all the must-have features, our B2B ecommerce solution means you'll make the right choice, first time.
Deeply integrated
Not interfaced. Your data and business logic remain the source of truth, with seamless integration to your ERP & core business systems.
Highly personalised
Tailor your customer journey. Offer branded ordering portals, custom product catalogues, and personalised workflows for each customer.
Simple to manage
Our intuitive, no-code CMS makes managing your website a breeze. Drag and drop widgets, publish content, and create marketing campaigns - without an IT degree.
PunchOut ready
Support enterprise customers who need a tightly-controlled purchasing environment. PunchOut catalogues deliver a secure but flexible contract procurement option.
All-in-one solution
Don't waste time managing endless 3rd party plug-ins & add-ons. CV ecommerce delivers comprehensive B2B & B2C functionality, right out of the box.
Configured your way
Need quoting functionality? We've got it. Stock restrictions? Custom discounts? No problem. Essential B2B features are ready to go when you need them, on standby if you don't.
Scalable & secure
Over $2bn in transactions flow through our platform every year. We'll help manage the peaks & troughs with scalable hosting options.
Complex made easy
From sophisticated order approvals and budget rules, to complex shipping & freight, CV ecommerce supports the business processes you rely on.
Streamline B2B sales order processing
Check out how Lucy can help businesses boost their productivity by automating their PDF purchase order process
CV ecommerce customers
Learn why businesses who partner with us, stay with us.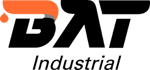 No other front-end solution integrates so seamlessly with the back-end system.


The beauty of CV's platform is the transfer between the ERP and the website. It's unbelievable, it's like a super-strength.
Scott Hudson
Managing Director - BAT Industrial
$2
B
in transactions
every year
Selling to the C-Suite
How to get your B2B ecommerce platform pitch over the line.
PunchOut
B2B procurement capability that differentiates you from competitors.
PunchOut allows B2B buyers to access your ecommerce platform's product & pricing data, build a cart, then return seamlessly to their own purchasing system to complete the order process.
PunchOut can be a must-have for large enterprise customers - and the difference between winning or losing their business.
Integrations
We integrate to the ERPs that drive B2B.
Microsoft Dynamics, NetSuite, SAP, PRONTO, MYOB Advanced, Salesforce, and more.
We also integrate to an array of leading marketing, analytics, and payment gateway platforms.
In-house Implementation
Local Support
95%
+
Customer Satisfaction rating
CONNECTING WITH THE CUSTOMER OF THE FUTURE
Bernard Salt, renowned demographer and futurist, spoke at a Commerce Vision webinar about the trends, shifts, and changes to the fabric of Australian society, and the impact they're likely to have on B2B ecommerce
FAQ
Why is an integrated solution important?
Integration should not be considered optional; it's a must-have for B2B ecommerce platforms.
Having multiple systems that don't talk to each other presents several problems:
- more double-handling of data
- higher risk of errors
- no single source of truth
- inconsistent, poor customer experience
It's important to select an ecommerce platform that deeply integrates to your current systems, in particular your ERP. It should also be flexible enough to support a range of third party payment solutions (such as Braintree, PayPal or eWay), as well as marketing platforms like Google Analytics and Mailchimp.
Seamless integration will make you a more efficient and connected supplier, providing a far superior customer experience whilst reducing internal workload and cost-to-serve.
What's different about a B2B platform in comparison to B2C?
Whilst there are many similarities, it's the differences between B2B and B2C that can make or break an ecommerce platform.
In B2C you have one product, one price, and every buyer is treated equally.
In contrast, B2B is characterised by unique business processes, custom pricing, and complex purchasing requirements - all of which can differ from one customer to the next.
A B2B platform needs to support customer-specific pricing and discounts, complex approval hierarchies, contract stock restrictions, custom freight requirements, and more.
But it also needs to provide those same B2B customers with the B2C experience we've all grown accustomed to in our daily lives.
This combination proves too tall an order for many solution providers, who can only offer one or the other.
CV ecommerce was built to deliver both.
Can I add 3rd party plug-ins to CV ecommerce?
The good news is, you don't need to.
CV ecommerce has been built from the ground up to offer all of the complex B2B functionality you need, as well as the smooth B2C experience your users expect.
This means you don't have to manage, upgrade, and support endless add-ons from multiple suppliers in order to give your customers the flexible experience and service they deserve.
Who can I talk to about implementing CV ecommerce?
Whilst we work with a variety of technology partners, when it comes to Commerce Vision solutions, we build, implement, and support them ourselves.
Your ecommerce project is handled by us, from scoping to go live. We proudly deal direct with our customers, and our in-house support team are always close by when you need a hand.
If you'd like more info or a demo, we'd love you to get in touch.
Experience ecommerce,
built for Business