Why create when you can automate? Introducing Flyer Creator!
It's feature week here at Camp CV and I wanted to talk to you about something we've only had for a little while now. Flyer Creator!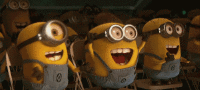 @Illumination Entertainment
Before I launch into show and tell, I wanted to give you a little bit of background on how this came about. One of our customers, Kincrome, came to us with a problem.
As a B2B company, many of their customers wanted flyers to be able to promote Kincrome products in store, but their design/marketing team couldn't keep up. They knew the high value customers would need a customised approach, but a large proportion of the flyers created were so similar that they sought a way to automate the process (one of my favourite phrases).
Enter stage left: Flyer Creator.
Flyer Creator works by allowing certain customers (via roles and menus) to access an additional tool within the website that looks something like this: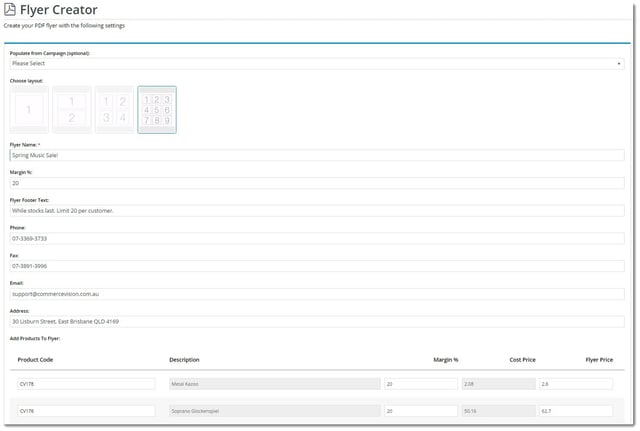 You, as the website administrator, can load in predetermined campaigns (which is the drop down list you can see up the top) and the end user can create a flyer of products from one of these campaigns, or build something of their own.
By giving your customers the power to define the parameters of their flyers, you give them enough flexibility that they get something similar to what your marketing team might create for them, without handing over the reins completely.
The product name, product code, images and description still all come from your website data, so you know that what they're telling their customers is what you want to share (and they don't need to spend time copying the information).
Once your customer is happy with the products and the prices, they generate the flyer. This is sent to them as a PDF so they can either email it straight to one of their customers, or print it out for in store promotions. All without needing help from your marketing team!
Because the Flyer Creator runs from a template, you can decide exactly what the flyer will look like at each configuration (i.e. 1, 2, 4, or 9 products on a page). While this does mean there's an implementation component to get this up and running, I definitely think the ROI is clear.
So… what do you think? Do you currently create promotional material for your customers that could be automated with a solution like this? Let me know!
By: Helen Ross
11-Oct-2017 09:00:00