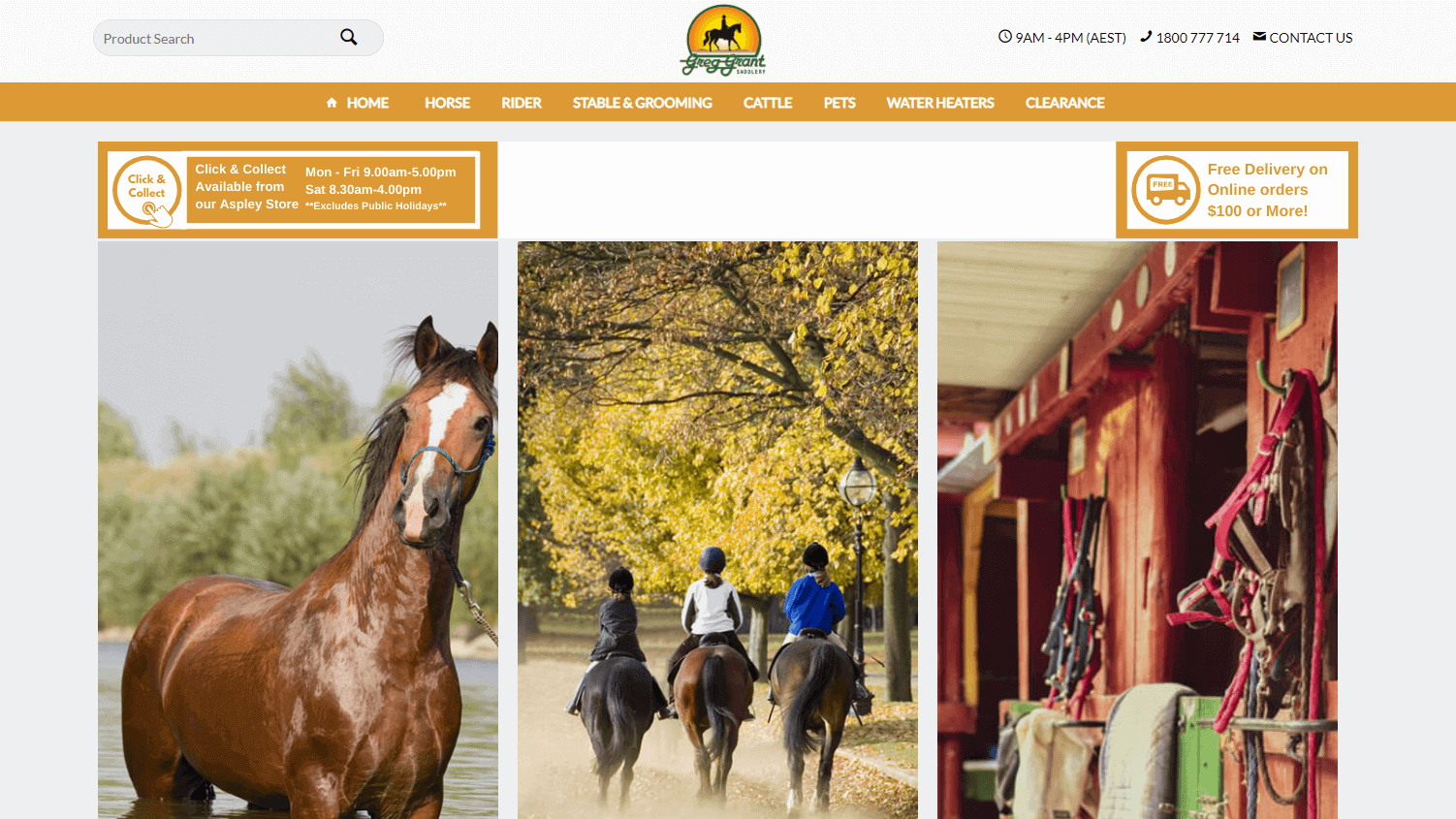 Harnessing ecommerce with Greg Grant
SSS Australia have been supplying medical equipment and consumables to the Australian healthcare market for over 45 years. Known for their unwavering commitment to customer care, the team at SSS Australia strive to set a benchmark in gold standard service. That aim naturally extends to their online channel, and with an eye for innovation, they work hard to offer their customers the best online experience possible.
SSS Australia aren't new to eCommerce. The successful healthcare supply company has offered its customers online ordering since the early 2000s. But since that time, B2B eCommerce has matured and its users have grown more sophisticated. Recently, the team at SSS Australia had come to realise their existing platform wasn't delivering the sort of agility and flexibility they needed. They found they needed to build customisations on top of their existing platform in order to offer their customers features that were considered 'non-standard' for B2B.
They found themselves at a crossroads: either upgrade to a newer version of their current platform, or start evaluating other options. And thus the partnership with Commerce Vision was born.
In 1977, Greg and Patricia Grant opened a small saddlery shop on the south side of Brisbane. 'Greg Grant Saddlery' quickly flourished, and along with a mail order service, they soon established a B2B wholesaling arm by the name of 'Saddlery Trading Company'.
It was about 13 years ago that their son-in-law Wroxton (Rocky) met a supplier Rep who would come into the shop and take their B2B orders with a little handheld device. "It was the first time I'd ever seen someone take our orders electronically", he says. "I recognised the value instantly".
It had a whole new dynamic – gone was that uneasy feeling as the customer watched the pages of their order flip over (making them worry they were spending too much). Upselling and cross-selling seemed far easier in a digital environment like this. Not to mention the obvious time savings.
Rocky was hooked. He said "we've GOT to get something like this – it's fantastic." And thus their ecommerce journey began.
Why Commerce Vision?
Platform
CV ecommerce was the Grant family's first ecommerce platform, and they've never looked back. The first project to kick off was Saddlery Trading's B2B website – going live in 2010. A year later we teamed up again to build the B2C website for Greg Grant. The online orders were rolling in and the momentum was strong. Shortly after Greg Grant went live, Commerce Vision sent Rocky's third ecommerce site live with Horse Gear Outlet in late 2012.
Whether looking after their wholesale customers, who make up the bulk of their business, or extending their physical B2C shopfront online, Rocky and his team always turn to Commerce Vision. CV ecommerce and its seamless integration to their ERP guarantees data integrity, and the self-service functionality means their customers can access whatever they need, 24/7.
When asked about the Commerce Vision Platform, Rocky declares "It does exactly what we need it to do, plain and simple." As far as comparing it to other ecommerce applications? "I can't really say I've spent much time comparing it to other platforms - I've never needed to! I'm just not interested."
People
When Greg Grant decided it was time to go digital, Commerce Vision was the natural partner of choice. Having previously worked with our Andrew Rogencamp back in his ERP days, Rocky knew the depth of business experience and knowledge the CV team would bring to the table.
Rocky has been able to draw on Commerce Vision's understanding of front AND backend systems, ecommerce best practice, and B2B expertise.
From the very beginning, it was a true partnership, and these days the relationship is not just a business one – we're almost like family. If you ask Rocky, the thing that truly sets Commerce Vision apart is the team of people backing up the platform.
He elaborates, "The #1 thing is relationships. It might sound old fashioned, but nothing beats the relationship. That's just how we run our business." In fact, Greg Grant still use many of the same suppliers they've had for the past 45 years.
Results
Over recent years there's been a shift happening across the business. While their B2B wholesale game is as strong as ever, it's the B2C segment that's come into its own lately.
Watching their retail channel grow, a couple of years ago, the Greg Grant team set themselves a challenge. They wanted to see whether the B2C side of the business could overtake B2B. They gave themselves 5 years.
Remaining conscious never to compete with their wholesale customers, Rocky and his team worked with CV to focus on enhancements to the B2C websites. The results were promising, and with these sales yielding a higher margin and instant payment terms, lucrative as well.
They were making steady progress on their B2C challenge, when COVID-19 hit. Suddenly they achieved that 5 year goal in one month. B2C sales skyrocketed - up 350% in May 2020 compared to the previous month. Their websites handled the surge in traffic and orders with ease, allowing the team to focus on fulfilling that demand and shipping out stock, at a time when other suppliers were struggling.
Even post-lockdown, as people began returning to their old routines, B2C sales were still up 180% on the previous year. These days, Saddlery Trading Company's online B2B sales account for 40% of their business, while their B2C online sales are 400% what Greg Grant sells in-store.
Today, Greg Grant Saddlery is the largest supplier of horse riding equipment and saddlery in Australia. They're a family-owned business who are 100% all about service. You'll receive a handwritten, personalised thank you note tucked into your online order. You'll enjoy hassle-free returns and no-questions-asked replacements if something should ever go wrong.
Soon, their team will once again (pardon the pun) harness the CV ecommerce platform as they expand their equestrian offering to New Zealand.
At Commerce Vision, we live and breathe ecommerce, so that customers like Greg Grant Saddlery can focus on what they do best.
"The CV ecommerce platform
does exactly what we need it to do, plain and simple.

"