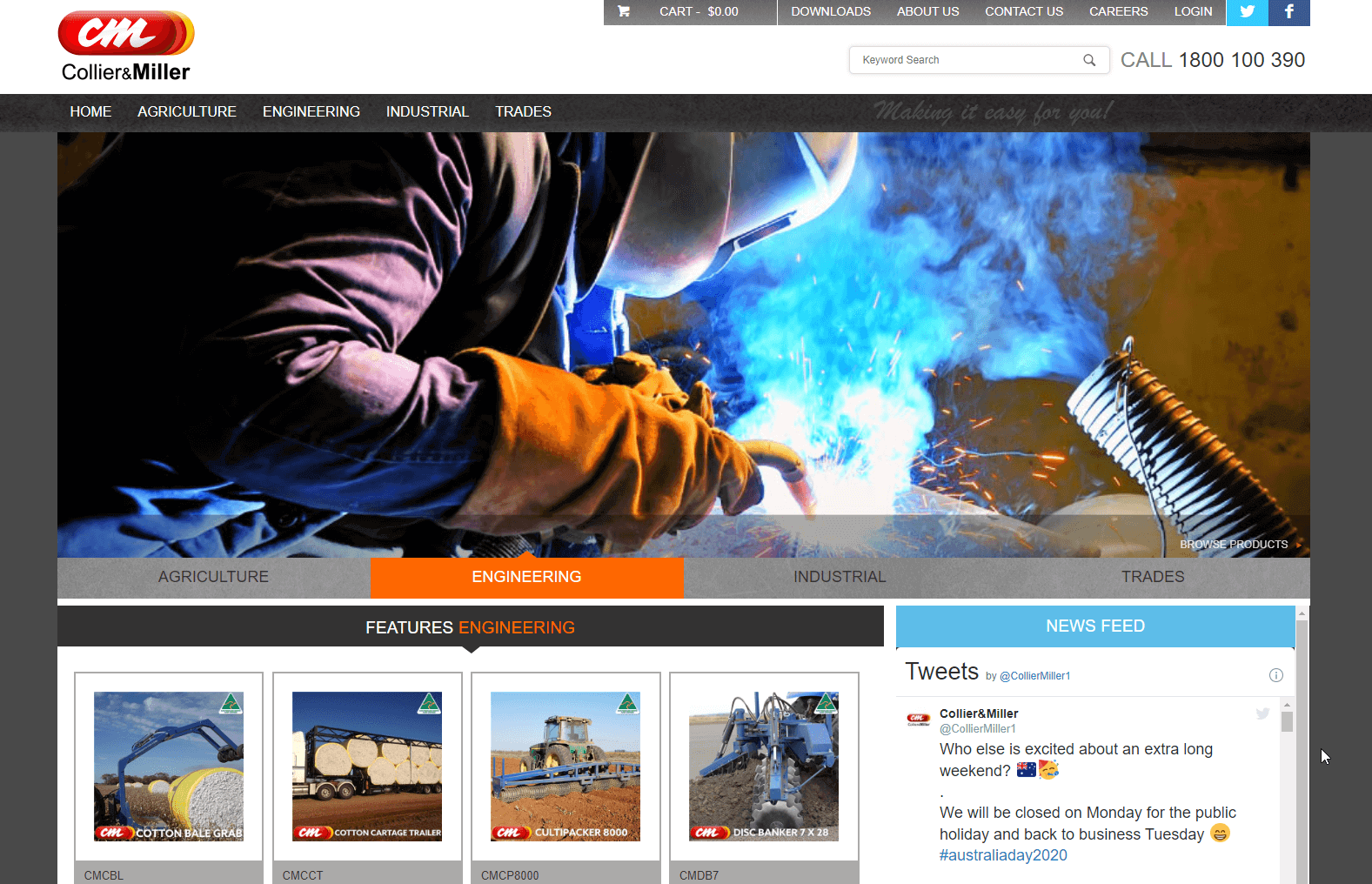 Making it easier for the man on the land
SSS Australia have been supplying medical equipment and consumables to the Australian healthcare market for over 45 years. Known for their unwavering commitment to customer care, the team at SSS Australia strive to set a benchmark in gold standard service. That aim naturally extends to their online channel, and with an eye for innovation, they work hard to offer their customers the best online experience possible.
SSS Australia aren't new to eCommerce. The successful healthcare supply company has offered its customers online ordering since the early 2000s. But since that time, B2B eCommerce has matured and its users have grown more sophisticated. Recently, the team at SSS Australia had come to realise their existing platform wasn't delivering the sort of agility and flexibility they needed. They found they needed to build customisations on top of their existing platform in order to offer their customers features that were considered 'non-standard' for B2B.
They found themselves at a crossroads: either upgrade to a newer version of their current platform, or start evaluating other options. And thus the partnership with Commerce Vision was born.
Collier & Miller are a long-trusted partner to their agricultural, engineering, industrial and trade customers. Serving the farming and primary production industries in the Griffith region of New South Wales for over 70 years, they have a strong reputation and an increasingly tech-savvy customer base.
Always striving to offer unmatched customer service, Collier & Miller recognised the value of ecommerce early on.
Why Commerce Vision?
People
Collier & Miller realised that to service their diverse customer base, they needed a website that would complement their physical bricks & mortar presence with integration between the platform and their ERP.
As they began researching vendors, solutions, and Pronto integration in particular, one name kept coming up - Commerce Vision.
Backed by an ERP pedigree and extensive Pronto experience, the Commerce Vision team demonstrated a deep understanding of B2B business processes. Working together to scope Collier & Miller's data requirements, unique pricing and stock rules, and mapping out processes, the CV team inspired confidence in this new ecommerce partnership.
Platform
Collier & Miller required an ecommerce platform that would
provide rich product information and content
support and complement their bricks & mortar and engineering facilities
integrate to their ERP
be intuitive for customers to use
be easy for staff to maintain
enable and encourage customer self-service online
support complex B2B business rules and processes
empower digital marketing to elevate B2B ecommerce to the next level, with powerful content management, responsive design editing, and personalisation tools
The integration capability, logic engine, CMS and functionality of CV ecommerce put our solution on top and made the choice clear.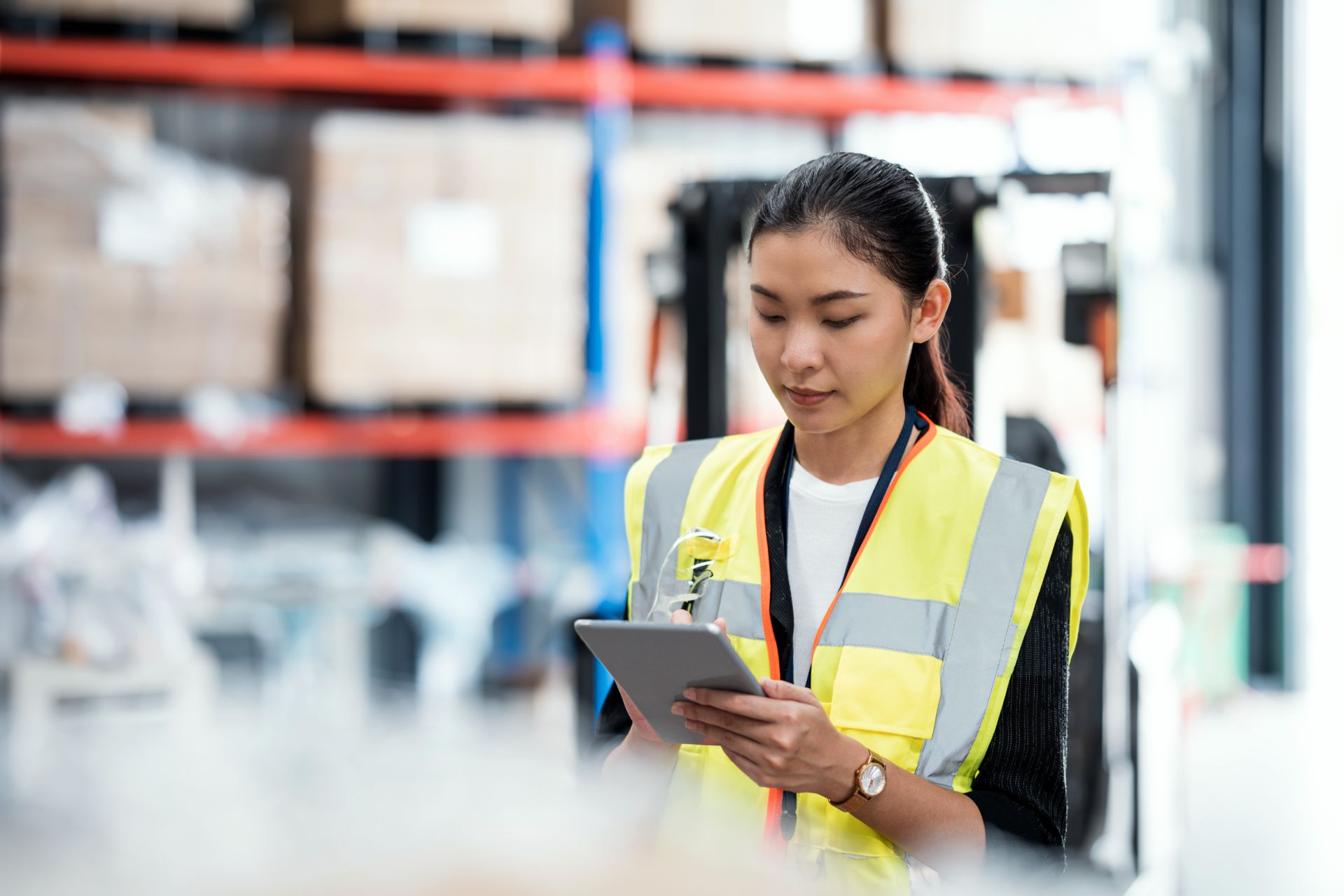 Results
Leveraging CV ecommerce's out-of-the-box capabilities, Collier & Miller executed an integrated "Clicks and Mortar" strategy that wrapped both their online and offline presence into one streamlined flow for their customers.
CV ecommerce's B2B capability and ERP integration allowed Collier & Miller to provide a consistent experience across both channels - whether the customer was on the web or in-store. Self-service options not only empowered their customers, but lowered Collier & Miller's cost to serve.
This inclusive omnichannel approach was particularly forward-thinking for B2B at the time. The well-known Collier & Miller brand was further strengthened by the launch of their ecommerce platform, as it clearly put the customer experience front and centre. Collier & Miller's sales, enquiry and conversion rates post-go live reflected that ethos with strong growth - which continues today.
"We have been on a fantastic growth phase and have been so busy that we've struggled to keep up with our sales enquires and conversions since the launch of our website.
It is amazing what we have achieved with the strategy we've employed with Commerce Vision."
Geoff O'Callaghan
Sales Administration Manager