SSS Australia turn to Commerce Vision for eCommerce
SSS Australia have been supplying medical equipment and consumables to the Australian healthcare market for over 45 years. Known for their unwavering commitment to customer care, the team at SSS Australia strive to set a benchmark in gold standard service. That aim naturally extends to their online channel, and with an eye for innovation, they work hard to offer their customers the best online experience possible.
SSS Australia aren't new to eCommerce. The successful healthcare supply company has offered its customers online ordering since the early 2000s. But since that time, B2B eCommerce has matured and its users have grown more sophisticated. Recently, the team at SSS Australia had come to realise their existing platform wasn't delivering the sort of agility and flexibility they needed. They found they needed to build customisations on top of their existing platform in order to offer their customers features that were considered 'non-standard' for B2B.
They found themselves at a crossroads: either upgrade to a newer version of their current platform, or start evaluating other options. And thus the partnership with Commerce Vision was born.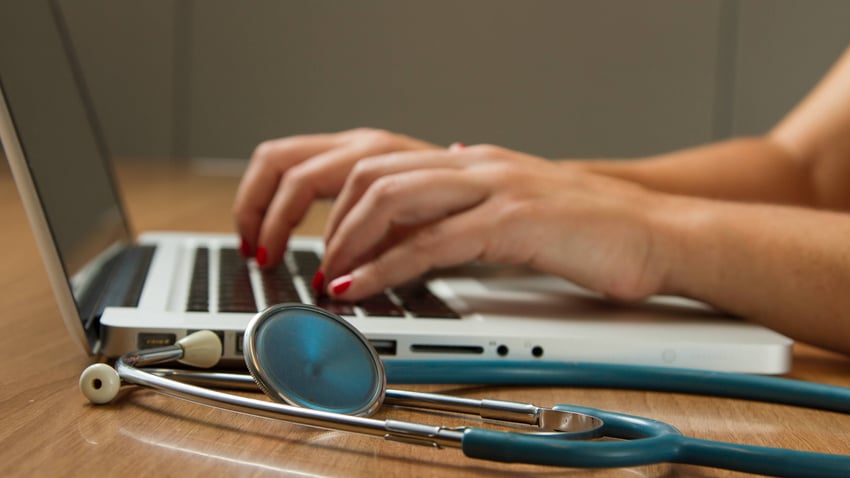 Why Commerce Vision?
Platform

The CV platform's standard range of functionality ticked so many boxes. When it comes to winning tenders and gaining new business, B2B distributors need the ability to offer complex features like order approvals, custom catalogues, and punchout. The fact that these functions (and more) were readily available out of the box meant the SSS Australia team didn't have to spend time and money building customisations if their customers required these features.

Product search and content display were also big wins for the CV platform. Being able to compare products, download spec sheets… even SSS Australia's Customer Service team use the new website internally to lookup product info – something they wouldn't have attempted previously.

Marketing capability within Commerce Vision's CMS fulfilled important wishes on SSS Australia's improvement list. The flexibility and integration of our CMS made powerful configuration options available that their marketing team just didn't have before.
People

"It was clear that as a company, Commerce Vision shared a similar philosophy to us around what's important, the way we do business, and how we care for our customers. That might sound cliché, but it's true - and it matters", Marketing Manager Whitney says.

With a deep understanding of business process and years of eCommerce experience, the team at Commerce Vision was able to offer SSS Australia the B2C-flavoured experience they sought to create for their users, but with all the complexity and rich functionality behind it that B2B processes demand.
Commerce Vision fully endorsed SSS Australia's eCommerce strategy, rather than fighting against it as others had. "With CV we felt understood, taken seriously, and valued as customer – right from the start." says IT & Customer Support Manager Soren.

The re-platforming project itself was a quick turnaround, as everyone worked to tight deadlines for Go Live. Soren and Whitney worked closely with the CV team, collaborating to achieve an impressive 8-month project timeframe. As Whitney remarks "based on past experience, we thought all implementations were painful and hard, but with CV it wasn't."

Another huge positive is the fact that Commerce Vision is an Australian business, with its team located in Australia. All too often with multinational companies, it's unclear which department you're talking to, whether they have any idea who you are, and how many more people you'll have to speak with before you get to the point. With Commerce Vision, the team at SSS Australia know they can pick up the phone and speak to people who know them and know their business. CV Support and Professional Services teams operate in the local time zone and can move on help requests quickly, without red tape and bureaucracy.
Results

Since re-platforming with Commerce Vision, Soren says the feedback has been undoubtedly positive. "Our customers have had good things to say – they can clearly see the ways our website has improved. They're also better informed when they get in touch with us. Being able to self-service in so many ways - with things like product lookups, stock enquiries, backorder status… they're empowered. The interactions between us are more efficient – a win for both sides really."

Whitney agrees. Regardless of the customer being served, she feels confident they're getting the best online experience possible. "Customer A might use the website in a completely different way to Customer B, but whether it's the single-practice GP or a corporate healthcare provider, I know they're getting a five-star experience - no matter who they are."
By: Case Study
28-Jul-2021 09:54:07