Lusty Industries - A Lust for Life | Case Study
In the world of supply chain, the traditional wholesale distributor is usually completely invisible to the end user. A simple conduit between Brand Y and Retailer Z, the consumer is generally oblivious to the middleman supplier.

But Lusty Industries is not your average B2B wholesale distribution business.
Starting out selling Racer X gear from the spare room of his house back in 2003, Managing Director Johnny McLean has since built Lusty Industries into a multi-million dollar action sports gear company. But Johnny and his team are unique among distributors – unlike so many other wholesalers, they've truly built a brand, strengthened a culture, and connected with the people who use their products. And they've partnered with Commerce Vision to power it all behind the scenes.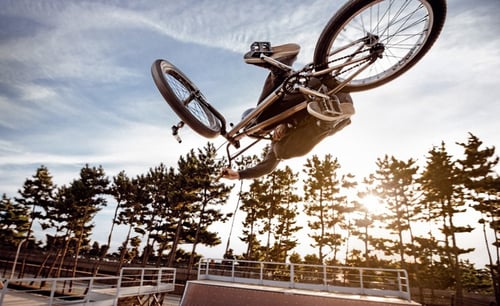 PLATFORM
Lusty turned to Commerce Vision in 2015 when Johnny decided it was time to invest in an eCommerce platform that could integrate to his ERP. Built on our flagship Customer Self Service framework, the result was a website that is considered the industry gold standard - it's the site everyone else imitates. Johnny says it's been an outstanding platform from day one.
"We built such a great website right from the outset, we were miles ahead of everyone else and it took a long time for the competition to start catching up."
Being the industry benchmark is rewarding, but it also fuels the desire to keep evolving and stay ahead of the curve. "The innovation won't ever stop. There's so much more I want to do with the web, and I'm constantly pushing and testing."
It's not just Johnny (and the competition) who love the Lusty website. Critically important, of course, are the customers who use it. The buyers in the retail stores sing its praises – "your B2B site is SO easy to use, it's amazing." This ease of use has allowed Lusty to achieve high adoption of the eCommerce site, even in traditionally resistant market segments (motorcycle retailers, we're looking at you..).
Surprisingly, in addition to their B2B customers, the end users also make up a significant portion of Lusty's website traffic. "The end user just has the best learning experience on our website, it's a great education resource. After going onto our site and researching and learning about the products, the consumer ends up walking into a shop and asking specifically for Lusty brands."
Every part of the sales order process is critical, and the Commerce Vision platform takes the friction out of so many of those parts. Johnny says the web functionality makes it very easy for his customers to get what they need, whenever they need it. Even aside from placing orders, they can access all the product info they want, and all the order tracking and account maintenance they need. "The self-service aspect has dramatically cut down on the time we used to spend giving customers product and order info over the phone, and allowed us to focus on proactively selling and engaging with our customers."
PEOPLE
Lusty Industries was built with hard work and passion. At the heart of everything are the ethics, the culture, and the people. Not the dollars.
This perhaps, is why Commerce Vision was such a perfect fit as a technology partner for Lusty. The people at CV are passionate about what we do, and we don't take on ill-fitting projects for the sake of cash.
Johnny maintains a close relationship with the Commerce Vision team, meeting up regularly to discuss ideas and improvements for the website. "I sit down with Andrew [Rogencamp] and ask him "Can we do this? Or what about that?" and we try different things…. And Andrew's amazing, sometimes he tries a few different approaches, and he always cracks it."
When COVID-19 hit, bike sales went through the roof. But some of the smaller retailers suffered. Many shops had to shut their doors and trade online, but not all of them had sophisticated eCommerce systems to handle the demand.
That's when Lusty stepped in. In a modified D2C (direct-to-consumer) approach, Lusty leveraged their B2B platform and filled the retailer's orders themselves. The customer would call the shop, place the order over the phone, and Lusty would deliver it to the customer's door. It was a morally and ethically sound way to support the independents, who are so vital to the industry. Without a doubt, the local bike shop is critical to the growth and future of the business, as well as the community of cycling and motorcycling. As Johnny puts it, "you can't get your bike fixed by a website!"
The COVID dropship arrangement meant that the independent retailer kept the order and the margin, and Lusty stayed busy and kept moving stock. It was a win-win. Most importantly however, the initiative fostered much closer relationships between Lusty and its smaller independent customers. Those relationships have remained strong, as the industry sees in practice Lusty's support for the 'little guy'.
RESULTS
Ask Johnny how business is going, and you'll get a response in his characteristically laid-back manner: "Everything's good, man. Everything's good."
And indeed it is.
Turnover on Lusty's eCommerce platform has seen enviable year on year growth, achieving 30-40% increases each year since 2016 (Lusty's first full year online). This, on top of the sizeable chunk of sales going through their other CV-built Rep solution, Mobile Sales. In mid-October 2020, Lusty celebrated its biggest trading day in the company's history.
The Lusty Industries team engage multiple times a day with their (end user) customers on social media. The buzz and the sense of community they foster, along with their strong eCommerce presence, has translated to powerful brand recognition, exclusive distribution deals, and the opportunity to give back to the culture that started it all. The exec team at Lusty are fielding at least 15-20 sponsorship requests every day.
They are a B2B business who look and feel very much like a B2C, and that's all down to their authenticity and passion. Every member of the team has some sort of involvement with one of the action sports they support. But don't be fooled by the lack of suits and ties - Lusty Industries is a thriving business, built and run by a forward-thinking entrepreneur. Powered by Commerce Vision's platform, Lusty are creating huge demand and breaking records every year; but they never lose the essence of who they are.
As the unofficial company motto goes: "Ride on Sunday what you sell on Monday".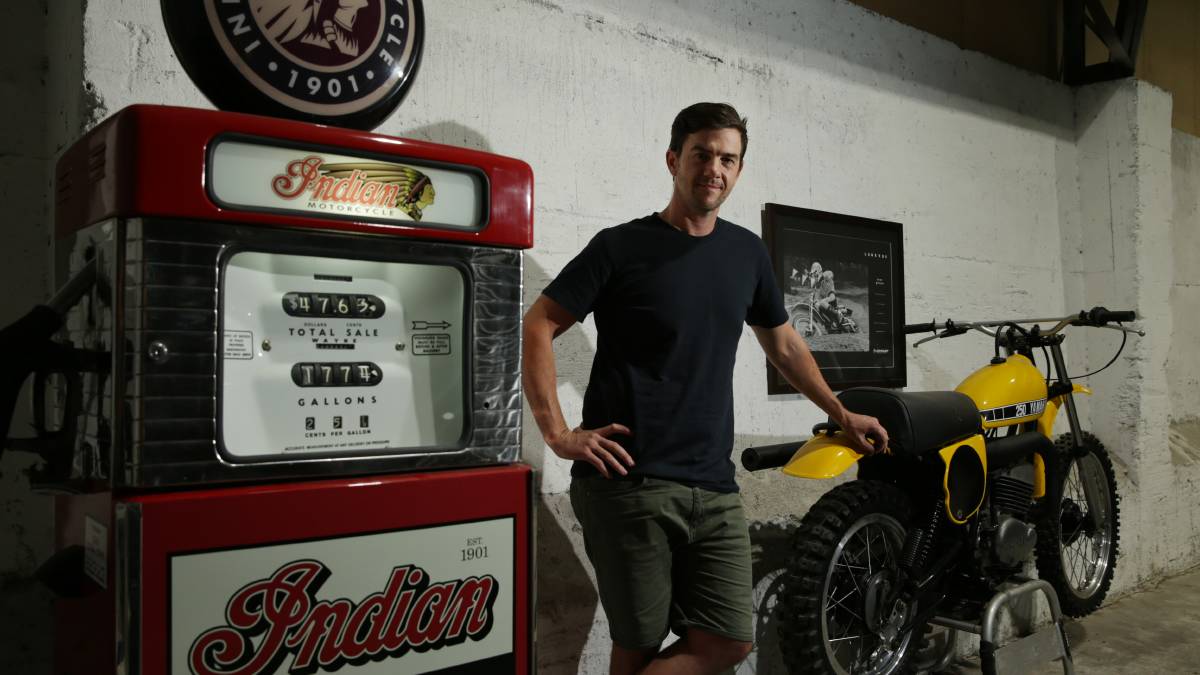 Photo by Simone De Peak
By: Case Study
29-Oct-2020 11:53:51