Would you like your customers to self-manage their own accounts?
We have a solution that we can configure for you...


...and it won't break the bank.

Meet our 'Basic 5' Customer Dashboard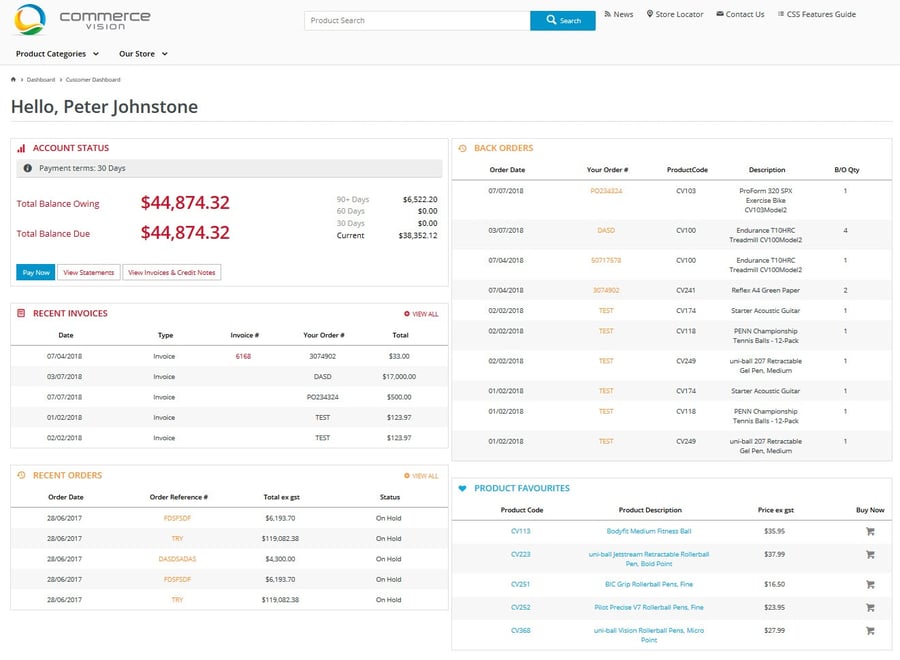 This feature is quickly becoming popular as it significantly reduces incoming calls from end-user customers by empowering them to manage their own accounts.
This quick win is an easy install with around 1hr of CV time, no additional on-going costs, and no work required from you.
If you are interested in a Customer Dashboard for your site, let me or our support team know and we can get things started for you.
With comprehensive and full time access to their own accounts, your end-user customers will have the ability to self-serve many account management functions such as:
Account Status
View outstanding balances, monthly statements, invoices & credit notes. Reprint invoices and make account payments.

Recent Invoices
View their list, and easily drill down into individual invoices for more detail.


Recent Orders
View their list, see the current status, and drill down into recent orders.

Back Orders
View their back order list and drill down to individual orders for more detail.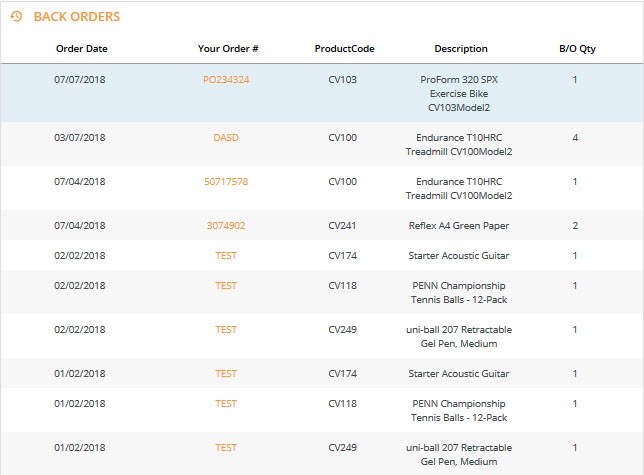 Product Favourites
View the list of products they have saved as favourites, click into the 'product detail' or 'buy now' directly from their dashboard.

Note: If changes to your current availability setup are required to show specific data on your dashboard, we can let you know what's involved before you make any decisions.
Additional Dashboard Customisations to Consider
For some of you this could be the end of the story, but if you're looking for more there are plenty of additional options available…

Recently Purchased Items

Most Purchased Items

Recommended Purchases

Rep Information

Returns

Order Templates

New Products

Promotions

Order Approval

Price Book Export

Orders On Hold

Banners
These additional dashboard customisations will require additional scoping so its best to contact us to discuss your specific requirements for any that you are interested in.
Best Practice Design (BPD) Technology
Customer Dashboards can be used in conjunction with our BPD solution so you can utilise our widgets, roles, and layer technology to customise additional content and personalise it appropriately for your customers, should you choose to do so.
Do you have ideas that aren't on the list? Great, we can discuss those with you too!
Until next time...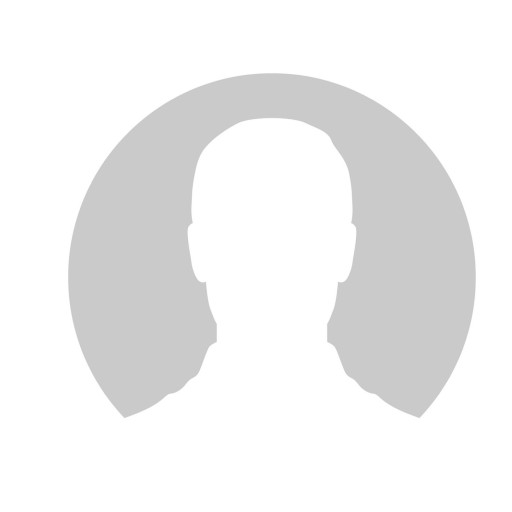 By: Shaun Cooper
11-Jul-2018 09:30:00