It's a bird! It's a plane! It's a CMS Upgrade!
Oh yes, it's that time again. We have another CMS upgrade, hot off the presses for you.
I've got several shiny new features to show you, so let's dive right in!
Ask and you shall receive.
Copy website user – This was available in the classic CMS and we've brought it over to the new styling for you.
Campaign Import/Export – This was something else that we had in the classic CMS. In a previous upgrade we introduced our shiny new campaign maintenance. We've enhanced it further by bringing back the handy import/export functionality.
Kill it with fire!
Custom layouts – I've made no secret of loving this feature (in fact, it got it's very own blog post). We've updated this one so you can now delete those pesky experimental layouts that didn't exactly work out as planned.
You get a layer! And you get a layer!
Another one of those features I probably get a little too excited by. Layers have some new options! You can now apply filters to your layers by user email address. So if you have a few users you know you want to target but none of the existing filtering fits, never fear!
Speaking of layers, there's another fun filtering option at your disposal: filtering by user groups. If you have a specific group of users, and the maintenance to filter by email address is too cumbersome, you can create a user group once and layer to your heart's content!
Don't touch it!
We know that a number of you have more than one person who may be playing around in the CMS at any given point in time. In most scenarios, this won't cause any problems… unless that scenario is editing your CSS file. So we've put in a failsafe that prevents two users from editing the CSS at the same time (which means no one loses their hard work). Phew.
The best for last!
You know me, I can't resist a few fireworks… and this one is definitely a cracker. A number of you have asked about being able to configure what a CMS user sees. Well… It's here!
At the moment you'll need CV's help to set up the roles, given the number of possible variations. But it means you can give your customer service team one type of access, and your marketing team another, and your IT team another again! No more single point of contact for CMS updates.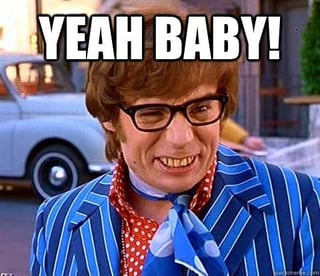 I hope you're as delighted with these new CMS features as I am. Once you've had a chance to check them out for yourself, I'd love some feedback on your favourites.
Happy CMS-ing!
By: Helen Ross
28-Jun-2017 07:46:35