What's Changed & What's New?
It's time for another new features roundup and we've created some great new features for you!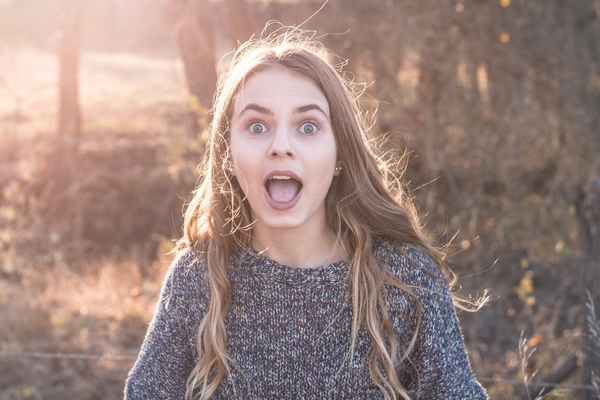 Photo by Colton Sturgeon on Unsplash
We're pleased to announce that we've made some of your site management tasks a little easier and we've created even more ways to help your customers.
Check out our new Feb Updates Roundup Video!
The features listed below are a great reference, with links to the articles that will provide you with more information when you need it. For those of you who would rather sit back while Katie shows you through our new features, check out our New Features Roundup video. Hope you enjoy it!
This provides the opportunity for B2C businesses to guide anonymous customers through a more effective sales funnel by creating a more personal experience based upon their individual browsing behaviour.
Combine Personalisation Rules with Promotions and Promotion Banner Images to display content according to specific user actions.
Have you ever wanted to edit one of your website pages and see what your changes look like BEFORE you hit publish? Now you, your peers, or your approver can view the page in 'Draft Mode' with our new CMS Page Preview functionality.
We also have a handy 'Draft Counter' for you to keep a track of all those unpublished changes.
It won't be enabled automatically for your site so on or off for STAGE or LIVE, you choose!
You may be pleased to hear that we've renamed some of our more awkwardly-named BPD widgets to make them more user-friendly!
For example:
Anything with 'modal' in the name has been renamed 'popup'
'Auto Part Registration' widgets have been renamed 'B2B Registration' to better reflect their function
Widgets with 'attribute' in their name have been updated to use the term 'variant'
If you're trying to add a widget to a template and searching for the old name, try searching for the new name instead.
We've updated the Banner upload interface in the CMS to more easily assign different banner images to various device types. This should really help you to tune your user experience strategy with the ability to upload one banner for all devices, or have one image for mobiles and another for tablets and desktop. In addition to creating a better UX, optimising your Mobile Device View will also help to raise your Google SEO rankings so is well worth looking at.
Recommended file sizes and dimensions are displayed under each device, as well as the actual file size & dimensions of each image you've uploaded. This allows you to see where you might have excessively large files that impact performance.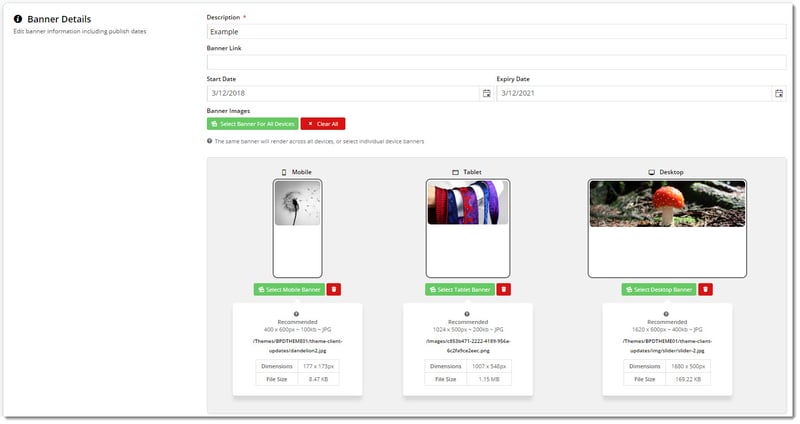 Product reviews are now easier to manage with extended functionality that facilitates replies to individual reviews. An email will be sent to the reviewing user when a response is received and a reply can be formatted with a standard signature and logo. Checkout Product Reviews for more info.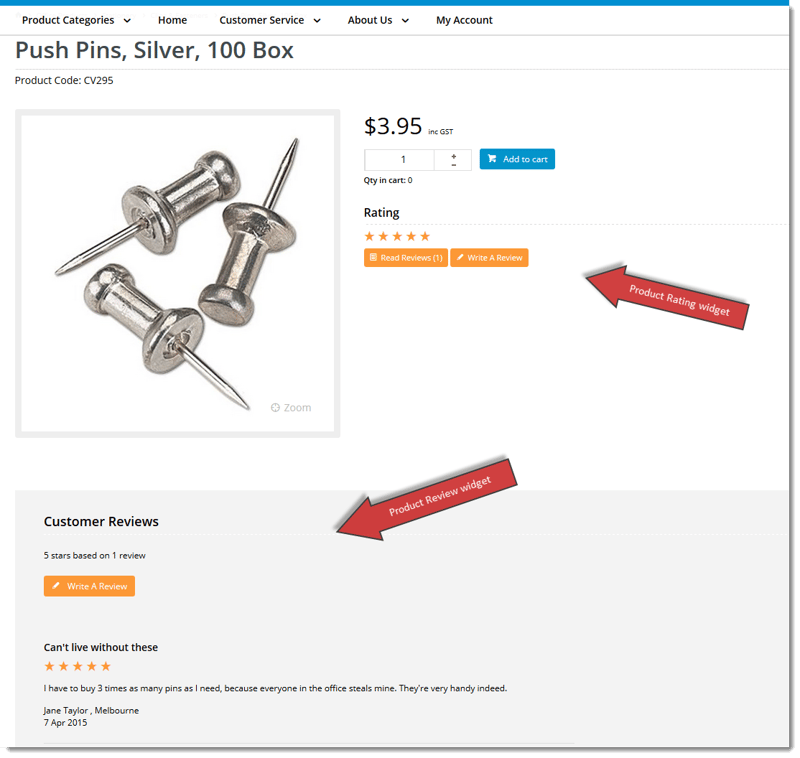 Perform a bulk upload of products for your Free Product promotions in the CMS! We've transferred the import functionality across from our old Promo Code maintenance interface, meaning you can now use the shiny new CMS for all your promo code needs.
Here's a quick How To guide!
Our cart discount promotion functionality has been expanded! Now, you can exclude products by ERP price code from the promotion, meaning they won't be discounted or counted toward the spend requirement. Check out Cart Discount Promos for more info.
Openpay is now available for your customers along side Zip and Afterpay. Buy Now, Pay Later methods are popular with customers and proven for increasing attraction and conversion rates. The addition of Openpay provides even more options for customers by offering a range of payment plans.
The Commerce Vision CMS now includes configuration options and back-end support for the IPSI payment provider. If you have an IPSI merchant account, you can enter sandbox and production credentials to begin processing payments via the IPSI gateway.
If you decide to post to products to social media or, if your end users decide to share your products on social media then OG tags will help to ensure that good information is displayed in the post.
Open Graph (OG) protocol tags have been added as standard to BPD sites and automatically pre-filled so that no additional work is required.
Account Payment
- Now with Lump Sum Payments from 4.10
If you're looking for ways to help your customers make payments then consider the new 'Pay Generic Amount' option we've added to the Account Payment Widget. Lump sum payments can be made by customers to pay of multiple invoices by automatically allocating to the oldest outstanding invoices first.
Our custom Customer Dashboards have become such a hit with our customers that we've started creating widgets to help people customise their own Customer Dashboards. They behave like all other widgets so you can add them to your existing Customer Dashboard wherever you choose and control their visibility with Layer technology, or by user device. Out of the box we now have:
If you have additional requirements, you can still request help from our Consulting Team to create functionality for you.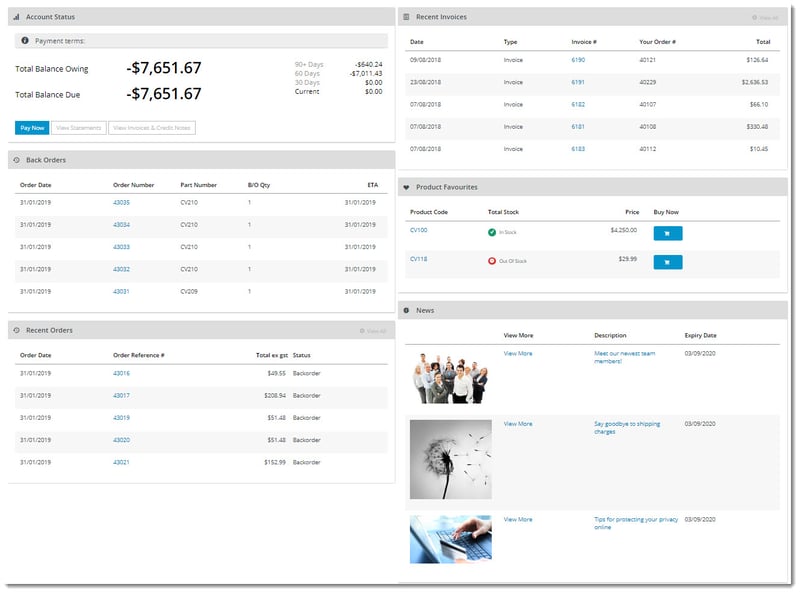 The added ability to place CSS code into the Email Style Sheet Widget has now extended your ability to customise all emails in one place. This option has a CSS editor and is linked to a resource ('rcEmailStylesheetOverride'). Updating this override will affect all email templates where the Email Style Sheet Widget has been added.

Without leaving the page they are on, customers can now check out a product by viewing videos and/or images.

The Product Gallery Widget was previously only available for the Product Detail template but can now also be used in the Product Quick View popup to help streamline the user experience.

Don't forget that we have a large range of features for you to discover in our Available Features List or if you would like to achieve something specific you can speak directly with one of our Consultants.


Until next time…

Shaun Cooper

Customer Success Manager

Commerce Vision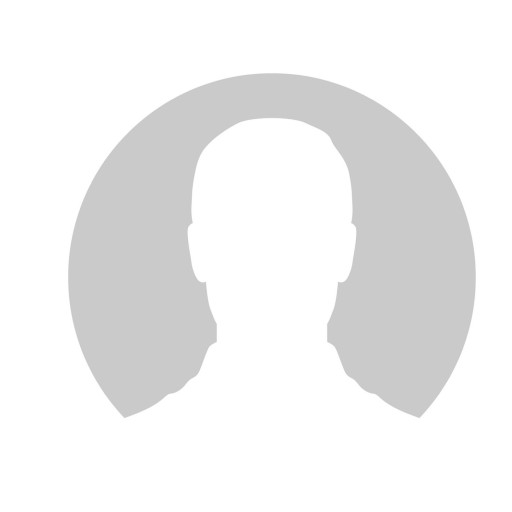 By: Shaun Cooper
20-Feb-2019 09:00:00