Feature Roundup: V3.96 – V3.98
Welcome to another Wednesday with Helen!
There have been a number of smaller features added over the last few versions that I thought deserved some time to shine, so this week we're going with a bit of a Feature Roundup. Yeehaw!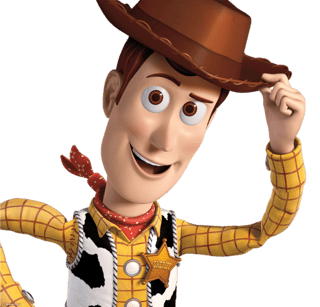 © Disney/Pixar
No more autoplay for banners
Most of you would probably be aware of how I feel about automatically transitioning banners (spoiler alert: I'm not a fan). The good news is that from 3.96 onwards you can turn that annoying transition OFF. This means your users can click through at their own pace. Power to the people!
Documentation: Banner Slider Widget
Technical specifications with toggle
This one is another 3.96 feature, and great for those of you who likely have two (or more) distinct browsing personas. This allows you to hide the technical specs behind a toggle, reducing the amount of visual clutter on the product detail page, while not removing the information entirely for those who want it. Here's a handy sneak peek: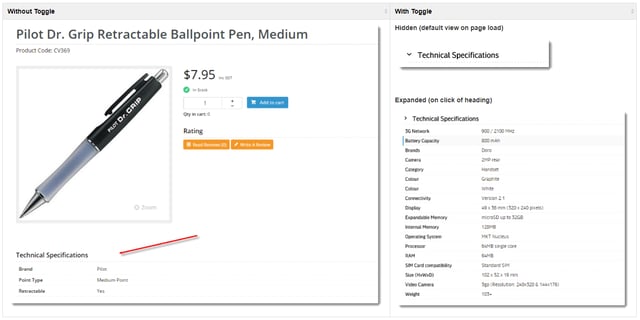 Documentation: Product Technical Specifications Widget
Sign In with Google
This one is great for those users (like me!) who hate trying to remember a million different logins for different sites. From 3.97 onwards you can now enable login with Google for your users. It lives within the usual login UI, and just allows customers to choose between the traditional method of logging in, or using their Google account.
Documentation: Google Sign In for BPD
Hide parent stock codes on products with variants
For those of you that use Product Variants, you may have come across situations with users referencing the parent SKU accidentally. An update to the Product Field Widget means you can now choose to hide the parent's product code. Less confusion all 'round! This one appears in version 3.98 onward.
Documentation: Product Field Widget
Bonus: Campaign Slider now available in grid, list, or slider format
This feature appeared a bit earlier than version 3.96, but it's so handy I just had to throw it in. In its infancy, the Campaign Slider Widget was only designed to present products in a single-row slider view. Looked great, but not so flexible…. However, updates to this widget in version 3.95 now mean you can choose between the traditional slider view, a grid, or a list - giving you greater control over your user's experience.
Documentation: Campaign Slider Widget
And there you have it! Some really useful hidden gems that I hope you'll try out.
But what about your own hints & tips? Do you use a particular feature on your site that you couldn't live without? I'd love to hear about it.
By: Helen Ross
08-Nov-2017 09:00:00