A demographic perspective of the post-pandemic world
SSS Australia have been supplying medical equipment and consumables to the Australian healthcare market for over 45 years. Known for their unwavering commitment to customer care, the team at SSS Australia strive to set a benchmark in gold standard service. That aim naturally extends to their online channel, and with an eye for innovation, they work hard to offer their customers the best online experience possible.
SSS Australia aren't new to eCommerce. The successful healthcare supply company has offered its customers online ordering since the early 2000s. But since that time, B2B eCommerce has matured and its users have grown more sophisticated. Recently, the team at SSS Australia had come to realise their existing platform wasn't delivering the sort of agility and flexibility they needed. They found they needed to build customisations on top of their existing platform in order to offer their customers features that were considered 'non-standard' for B2B.
They found themselves at a crossroads: either upgrade to a newer version of their current platform, or start evaluating other options. And thus the partnership with Commerce Vision was born.
New census data is out, and we're using it to gain insights into the challenges facing Australian businesses. This webinar focuses on the trends, shifts, and changes to the fabric of Australian society.
Hear from our keynote speaker, Bernard Salt
We discuss
Workforce shortage and immigration issues - these are particularly relevant when businesses are struggling to retain or employ
Millennials - this demographic is now assuming positions of power in many organisations. With this comes a natural shift to digital-first
The fastest growing industries - among which are online retailing and distribution centres. This means e-commerce is more powerful than ever
How demographic changes tell us a story about where the biggest growth and opportunities are
Australians have pivoted to an online tech world because it delivers a better quality of life... and they're not going back. And that is why B2B and B2C are changing profoundly in a post-Covid world.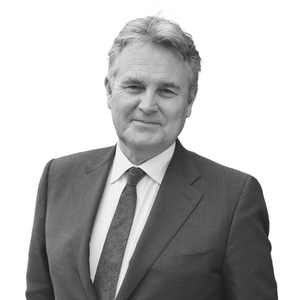 Widely regarded as one of Australia's leading social commentators by business, the media and the broader community, Bernard is also the Executive Director of The Demographics Group. He offers his expertise and insights in weekly columns for The Australian that deal with social, generational and demographic matters.